I am doing some Perl development at the moment, so decided to improve my Perl setup. After some work the result ended as shown below: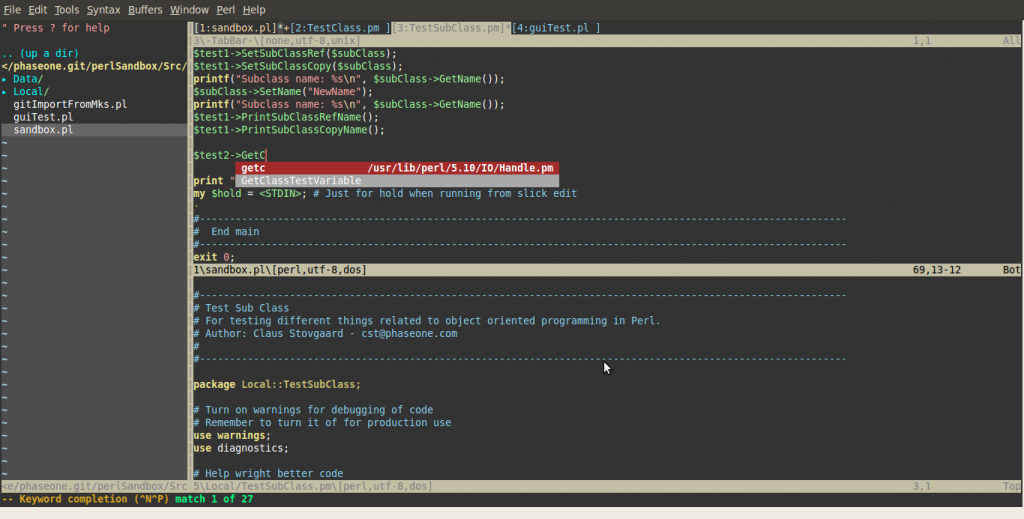 I use a couple of plugins to achive this setup.
As shown on the picture, it is combined with a clever tab for auto completions. All in all I am pretty happy with this solution for now.